Sequence Health's patient management solutions include our revolutionary healthcare CRM platform and best-in-class medical call center, the top picks for hospitals and practices around the country.
Our ultra-effective patient management tools and services…
Help prevent patient drop off, so patients stay on track to surgery
Lead to increased surgery volumes and revenue
Improve patient outcomes
Lead to better patient experiences
We're committed to delivering personalized solutions that work for any specialty including bariatric surgery, orthopedic surgery, and women's health.
Let us help you coordinate patient care without missing a beat!
Our Patient Management Tools and Services
Healthcare CRM Platform | Patient Management Software That's Sophisticated, Yet Simple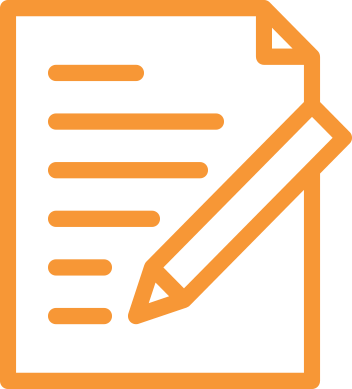 Our customer relationship management platform is the ultimate technology for streamlining your patient management.
While our platform is packed with powerful care management functionality for the entire patient journey, it is also easy-to-use, configurable and scalable to meet your program's needs.
Our HIPAA-compliant software has a host of tools which make it easier than ever to manage patient care:
Lead & Patient Tracking
Customized Patient Pathways
Automated Engagement
Outreach and Reminders
Patient Care Coordination
EMR Integration
Medical Call Center | Expand Your Staff by Using Our Staff to Help Manage Patients
We are not just a medical answering service, we can help you manage your patient care.
We have clinical and non-clinical staff that serve as an extension of your team, answering your phones during and after business hours, so patients don't have to wait and your team can focus more on other tasks.
HIPAA-compliant, well-trained Call Center coordinators and nurses assist your patients with the same empathy and compassion as your own team, as well as work within your EMR and our Platform.
Increase your efficiency & productivity, as well as enhance patient experiences with our patient management services:
Clinical
Nurseline (Registered Nurse Assistance)
Non-Clinical
Appointment Management
Insurance Verification
Marketing Response
Patient Care Coordination
Managing patients is only a part of the patient continuum. How do you find and acquire new patients? How do you continually engage them to provide seamless care, so they don't fall through the cracks?
See Sequence Health's solutions for patient acquisition and patient engagement that are Smarter Every Step of the Way.™
Resources
Learn more about programs who have grown exponentially after partnering with Sequence Health.
Alleghenies Surgical Case Study
Mid-City OB GYN Call Center Case Study
Expert advice and perspectives about patient management solutions from our own experts on our Patient Management Blogs.
To learn more about our patient management solutions, contact us at 888.986.3638 or complete our contact form.