Online health seminars allow people to listen and learn with the click of a mouse. Because of the digital footing of online seminars, consumers are able to watch and participate in your educational sessions anytime, anywhere, allowing you to acquire patients who may not otherwise feel comfortable starting the intake process.
Sequence Health can record, produce and edit your online seminar on location, allowing you to connect with individuals at their convenience without leaving your office. In addition, Sequence Health's online health seminars help ensure that individuals are engaged and retain information by incorporating an online quiz at the end of each learning presentation.
Even more, organizing seminar registration has never been easier. Our health seminars solutions enable you to manage your program's registration through our Sequence™ CRM platform. Using this HIPAA-compliant Sequence SaaS platform, you can streamline patient intake, engagement and care coordination processes, documenting each patient's progress through their steps of care—including the successful completion of your online seminar.
To learn more about our Online Health Seminar solutions, contact us at 888.986.3638 or complete our contact form.
---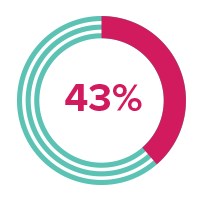 43% of visits to hospital websites started from a search engine inquiry
---
What patients first search for on the Web: