Sequence Health is your resource for educational whitepapers. Learn ways healthcare organizations are improving the patient experience and exceeding business objectives in today's evolving healthcare landscape.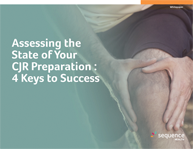 Assessing the State of your CJR Preparation: 4 Keys to Success
How is your organization affected by the CMS Comprehensive Joint Replacement bundled payment model? Not sure whether you're prepared for the balance of volume-based and value-based care? Now is the time to implement new products and workflow innovations that can pay off down the line. Implementing simple changes in key areas now and measuring results […]
Download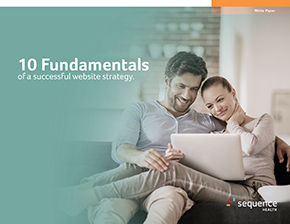 10 Fundamentals of a Successful Website Strategy
Discover the 10 strategic fundamentals of creating a website that will attract, engage, and nurture new patients to choose your organization when they are looking for a healthcare provider.
Download